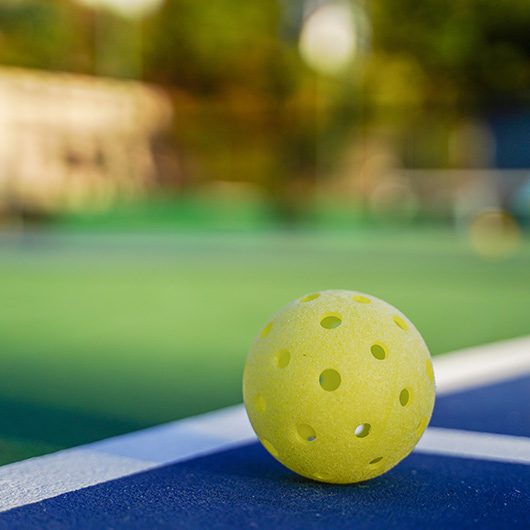 Nassau Pickleball 365
Play. Every day.
Our pickleball facility is still under development – opening in 2024.
Our courts will be covered from rain, debris, and the sun. Each court is individually fenced to let you play uninterrupted from stray balls.
With 8 courts, there will be plenty of room to hold all kinds of fun events: daily Drop-In Play sessions organized by skill level; Round Robins; Men, Women, and Mixed Doubles Leagues; Social Mixers, as well as lots of pickleball instruction and clinics.
Our Clubhouse will feature a small merchandise nook to sell paddles and accessories, a player patio and kitchenette with coffee, and a Food Truck berth. Host your next private party here!
A limited number of Memberships will be offered and will enable you to make court reservations and pay reduced rates for events and programming. Not a member-no problem-you can still participate in all the events at rates comparable to other activities.
Centrally located in Yulee, Florida, near Highway 17 and only 4 miles from I-95 Exit 373.
Meet The Owners
Bruce & Shelly Duncan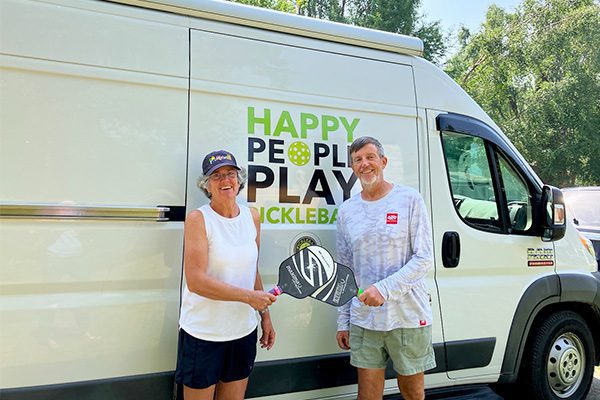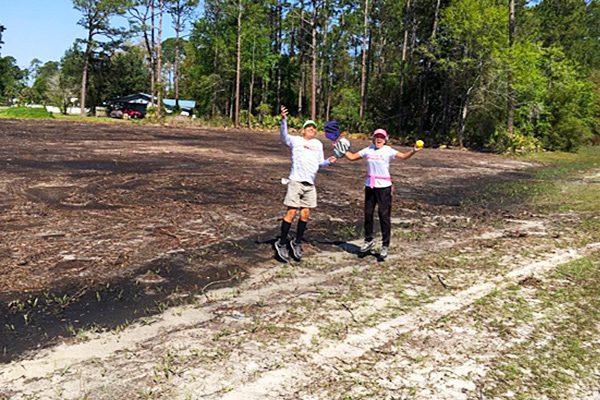 We are lucky to call Amelia Island home and even luckier to have discovered PICKLEBALL!!
We are all about pickleball – we love to play, and we love to drill. We are students of the game and study the rulebook; we watch videos and read books. Each summer, we hit the road for two months in a camper van to play in as many different venues in as many different towns as we can. And we have so much fun and meet so many cool people – all because of pickleball!
We learned to play at the Central Park courts in Fernandina Beach – home of the Pickleball Pirates. There are 6 dedicated outdoor courts, with lights until 10 pm, and these courts are busy, busy, busy. The sport has exploded in popularity, and sometimes, it is tough to get any playing time on these courts.
A couple of years ago, we started daydreaming (perhaps obsessing) about building a pickleball facility in Nassau County to satisfy the demand for more courts. We finally found 2 acres in Yulee and are now getting into the design and build phase. Bruce and I are "all in" on this adventure to create a fun place to play and hang out with friends.
Come join us!